Day one of TOTC 2013 has come and gone, and we're proud to say we survived! If you're new to Tales, you don't quite know what you're getting into, but even having been here before we almost forgot how fast paced it could be. Day one was a amazing with all sorts of events and recipes floating around. We'll be attending several events while we're here, so look for in depth post coverage of these events in the next week. But I just couldn't wait that long to talk about all the innovative and fun stuff we've come across so here are a few day 1 highlights of Tales of the Cocktail:
Kickoff To Tales: We started the day off with an official kickoff to Tales of The Cocktail on the front steps of the Hotel Monteleone with Mr. and Mrs. Cocktail themselves. After an amazing intro of "When the Saints come marching in" performed by a local band, we learned a bit more about TOTC's history, and then watched as several bars were announced as the latest to receive the official Seal of the Sazerac, which is the city's most historic drink. All of this happened while we were downing samples of the official drink of this years Tales of the Cocktail, the Rickey. Did you know July was Rickey month by the way?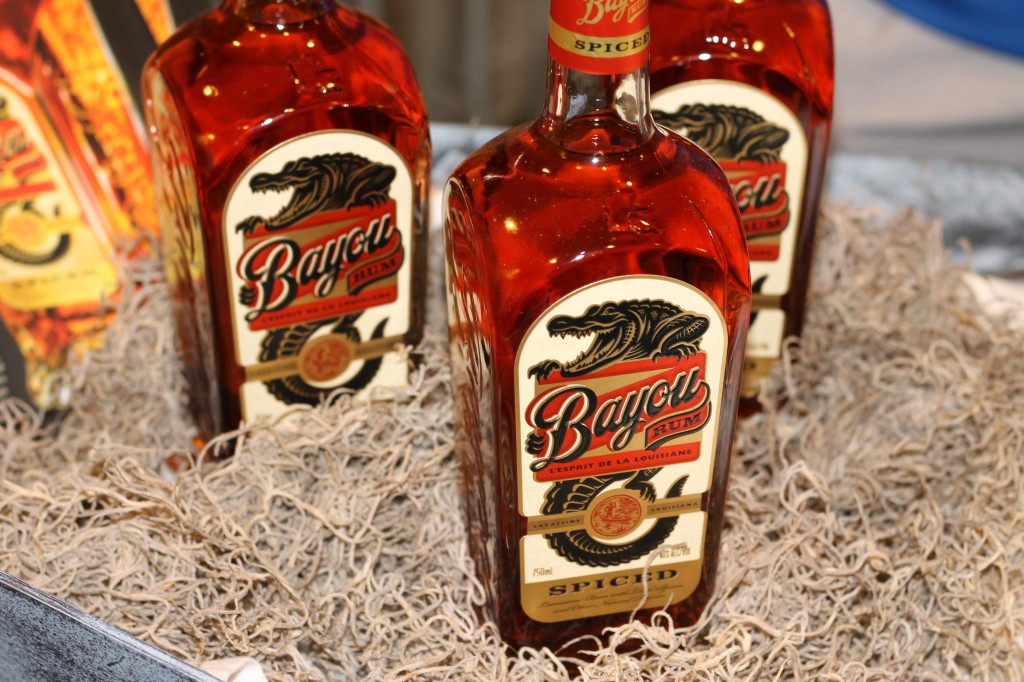 Caribbean Ice-Cream Float: From there we, and hundreds of others rushed inside to the snack stand where we were treated to a unique frozen treat; A Caribbean ice-cream float made with El Dorado rum. Nutty pistachio ice cream with Barritt's Bermuda Stone Ginger Beer and some El Dorada spiced rum for the big kids. Oh and did we mention it was topped with a cherry that was soaked in rum? It sounded fantastic and tasted just as good. Our only negative was that it was too busy to get back in line for seconds. Here's the recipe to try at home.
In a Mug combine:
1 scoop of Pistachio or Hazelnut Gelato
2 oz El Dorada Spiced Rum
Fill with Barritts Ginger Beer
Top with a rum soaked cherry.
Bayou Rum Launch: Next up was the global launch of Louisiana's own Bayou Rum. The room was packed, but they were ready. I LOVE brand launches. So much work goes into it, and seeing people so passionate about their brand is just awesome. I'm not a huge spiced rum fan, but for some reason that was the first one we both tried, and to be honest, it was one of the most sip-able and mixable spiced rums I've ever had. From Mai-tai's to the Breeze, we tried some awesome recipes. Here's one to try at home.
Rise of the Zombie: This was our first seminar. I originally signed up to taste some awesome and authentic Zombie recipes. I had no idea I'd walk away with so much knowledge. It was a treat learning about the legend of the Zombie, tiki drinks in general, and the man who originated most of them, Don The Beach Comber". From legend Jeff "Beachbum" Berry, rum expert Ian Burrell, and historian Steve Remsberg, we learned more about tiki drinks in 1 and a half hours then I've learned in 10 years. Of course all while sampling the original recipes as they were in the 50′s 60′s before anyone and everyone made their own and botched the recipe.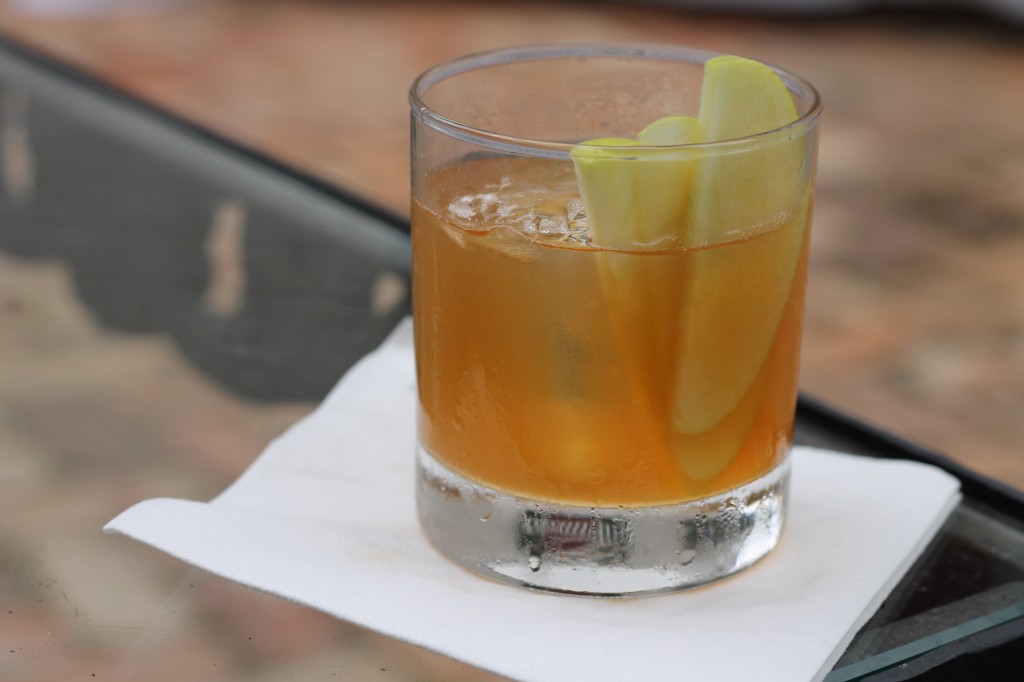 A Culinary experience with D'usse: We told you it was fast paced. One event after another, including several we could not attend but we made time for this one. We were fortunate enough to attend this exclusive event at the historic Degas house where there we tasted D'usse cocktails paired perfectly with tailored courses showcasing its versatility. Kudos to Chef Scot Craig of Katie's Restaurant and Bar. Our favorite drink was the Gold Lorraine (pictured below) and the highlight of the courses was an amazing Shrimp and Grits that included bacon wrapped shrimp seared in a sweet D'usse reduction. Check out our full length article on the event in the coming days after Tales.
There was plenty more, but we don't want to keep teasing you. Check back with us as we share more photos and recipes throughout the week and full event coverage as we return home.
Original Story at Liquor.com.