BY TRAVIS MITCHELL
Rum is synonymous with the Caribbean, evoking visions of tropical beaches and island breezes. After all, the hot, sunny climate of spots like Jamaica, Guatemala and Cuba is as perfect for growing the sugar cane required for making rum as it is for sipping a mojito.
But while the Caribbean is undoubtedly an ideal location for producing rum, it's not the only region to consider when searching for a quality bottle. For something different, consider starting right here in the USA. America has been producing rum since colonial times, though the spirit has been often overshadowed by spirits like whiskey and gin.
That doesn't erase its history though. And these days, craft distilleries from Colorado to Florida are churning out some fantastic, complex and flavorful rums. The past few years has seen a boom in American made rum, all the way down to the sugarcane, typically grown stateside in Louisiana or Florida. The quality of these rums is rising to match the standard of some of the best American-made liquors on the market, and they can hold their own with their Caribbean competition.
Here are five American rum brands to keep an eye out for, whether you're looking for a sipping spirit or a new cocktail favorite.
Bayou Rum
Lacassine, Louisiana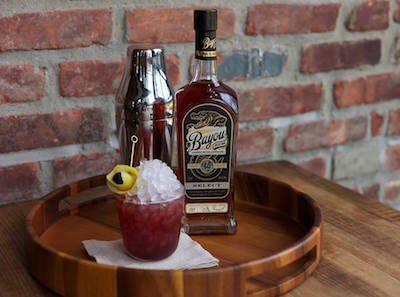 Bayou Rum is located about halfway between New Orleans and Houston and got its start in 2013. The brand includes several rums including dark, silver, spiced and a citrusy and refreshing satsuma orange rum. Each one is great for cocktails that can beat the Louisiana heat (hurricane, anyone?). Bayou rum products can be purchased online and are available in stores in Louisiana and the surrounding states. The tasting room is a popular destination for local visitors, too.
---
Lyon Distilling Co.
St. Michael's, Maryland

Hailing from the small Chesapeake Bay town of St. Michaels, Maryland, Lyon Distilling started in 2013 as a small craft operation. Lyon makes four types of rum: white, dark, bourbon-barrel rum and even a 126-proof "overproof" rum that'll add an extra kick to cocktails. The products are on sale at stores and bars throughout Maryland and Washington, D.C. or online. Grab a bottle for a day at the shore or crab-feast cocktails.
---
Montanya Rum
Crested Butte, Colorado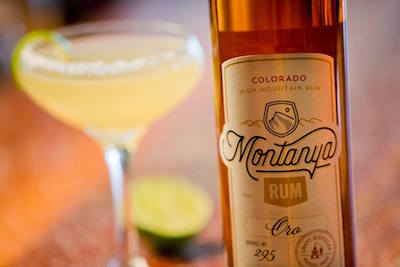 Colorado is not a place typically associated with rum. But Montanya Distillers, founded in 2008, is proof that a top quality rum can come from a cold climate. Montanya makes three tasty rums for sipping or mixing – Platino, Oro and the new Exclusiva recipe. Each is barrel aged and they're highly acclaimed. The Platino has won nine gold medals in competition, and the Oro has snagged eight. Montanya rum is distributed online and in 42 states as well as seven countries. The distillery is 100% wind powered and everything from the Louisiana sugar cane to the bottles are American-made.
---
Privateer Rum
Ipswich, Massachusetts

Head north from Boston for a bottle of top-shelf rum with a decidedly patriotic flare. Founder Andrew Cabot is a direct descendant of the original Andrew Cabot, a rum distiller and merchant in the 18th-century. Its signature True American Amber rum is made from grade A molasses and boiled brown sugar. The distillery even says its location near the ocean has been known to impart a subtle mineral flavor to the final product. Privateer's rum is fermented for six days at a lower temperature for a smooth final product. Privateer remains a small operation since opening in 2011, but it has expanded in recent years to grow its tasting room and production.
---
Wicked Dolphin Rum
Cape Coral, Florida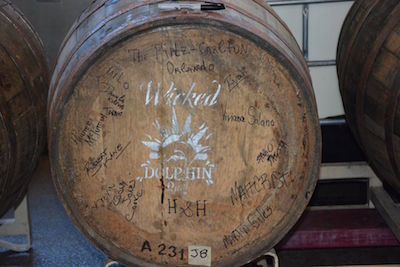 Wicked Dolphin was founded in 2012 and makes use of Florida's abundant sugar cane crop with fields just 35 minutes from the distillery. Their signature product is a spiced rum, ideal for lazy days on the beach. Same goes for the coconut rum, made with coconut water to achieve a not-too-sweet taste. For something more versatile, seek out the Florida silver rum, which is aged in used bourbon barrels for a smooth finish in cocktails or neat. You can always go full Ernest Hemingway and mix some Wicked Dolphin rum into a daiquiri. And those seeking an easy drink can go for some Wicked Dolphin "rumshine," which comes in flavors like blueberry or strawberry.